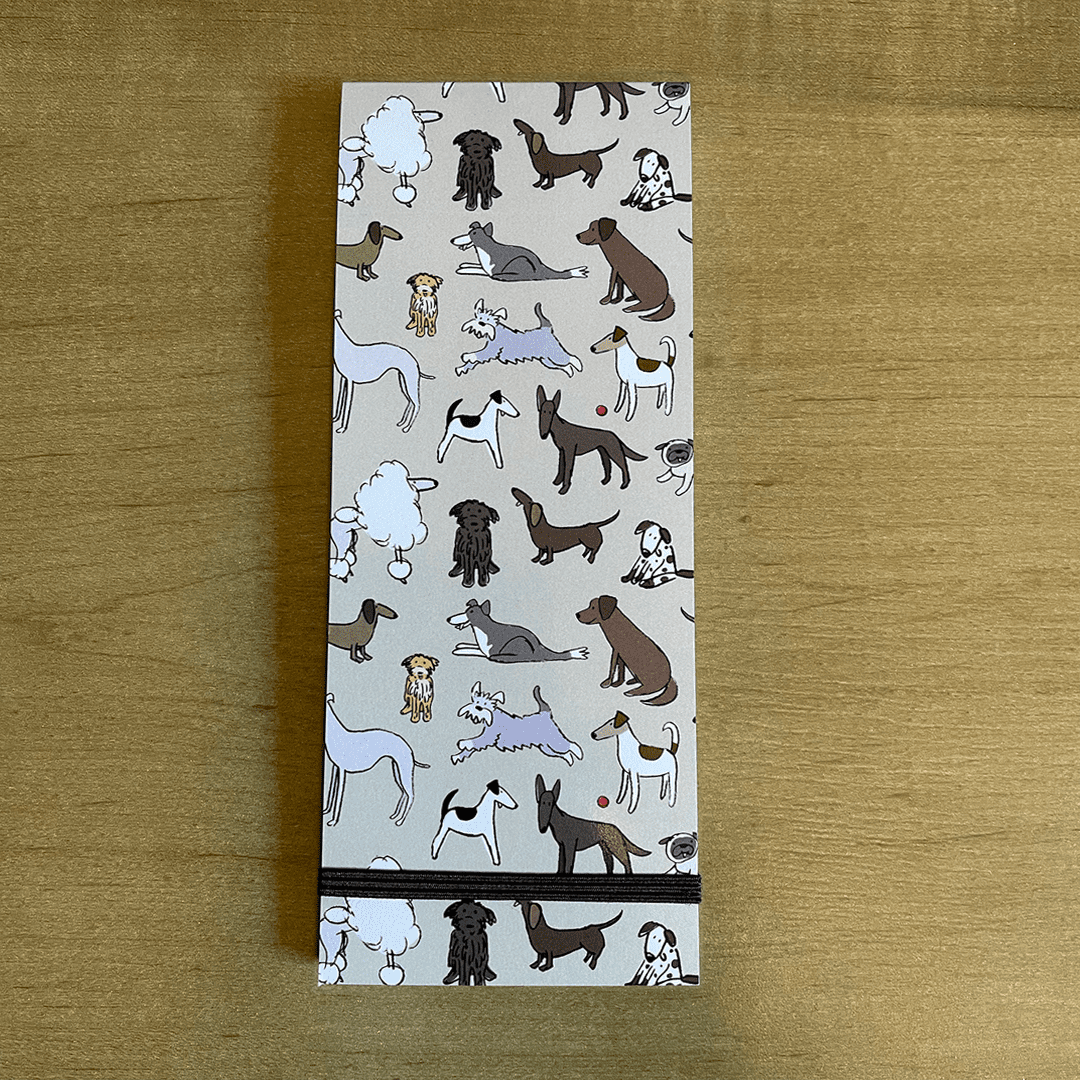 $11.95 AUD
Enjoy Hamish & Buster's cute All the Dogs design every day with a useful shopper pad.
The pad contains approximately 60 sheets of 80gsm plain paper, has a gloss card cover, an elastic closure and a magnet on the reverse for sticking on the fridge (so you never lose it)!
Packaged in a clear bag.
Measures 180 x 70 mm.
Designed and made in Melbourne.