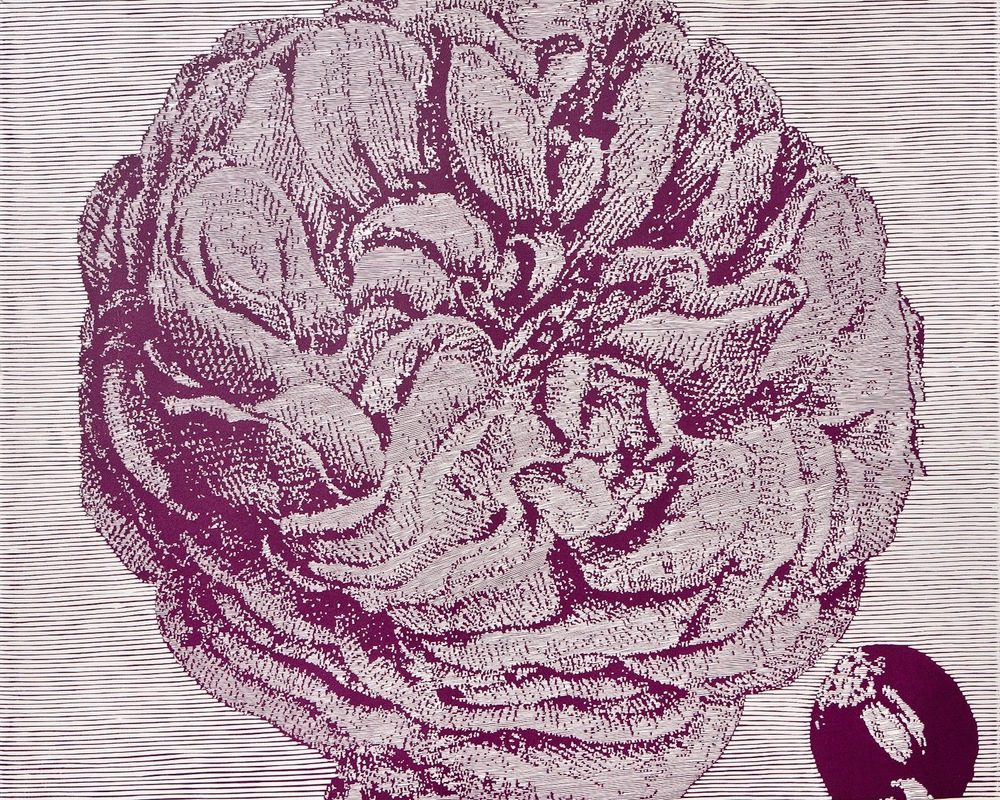 $650 AUD
The linoprint 'Heart Corolla' is an original print, created in Violeta's studio in Melbourne in 2011. The artist has printed an edition of 8 at the Australian Print Workshop in Fitzroy, Melbourne.
The inspiration for this work was the immeasurable beauty of the flower peony.
The background and the flower have been carved in a continuous horizontal line.
Linoprint on BFK Rives Paper
99.5 x 80cm