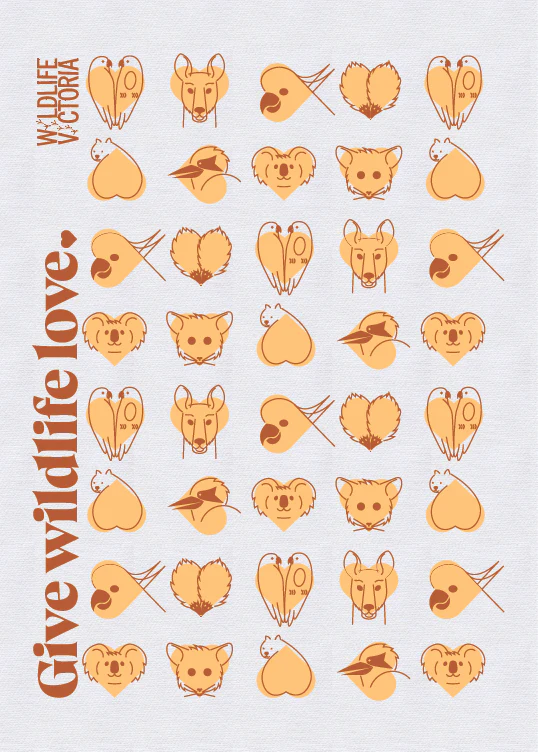 $25 AUD
Give Wildlife Love!  These adorable tea towels are the perfect gift for any animal lover.
Use this Big Desert tea towel to clean up after a big dessert.
All proceeds from the sale of Wildlife Victoria merchandise will go towards running their Emergency Response Service and supporting volunteer carers and rescuers across Victoria.
Cotton tea towel, printed in Melbourne.
Artwork by Chris Drane.
10 in stock