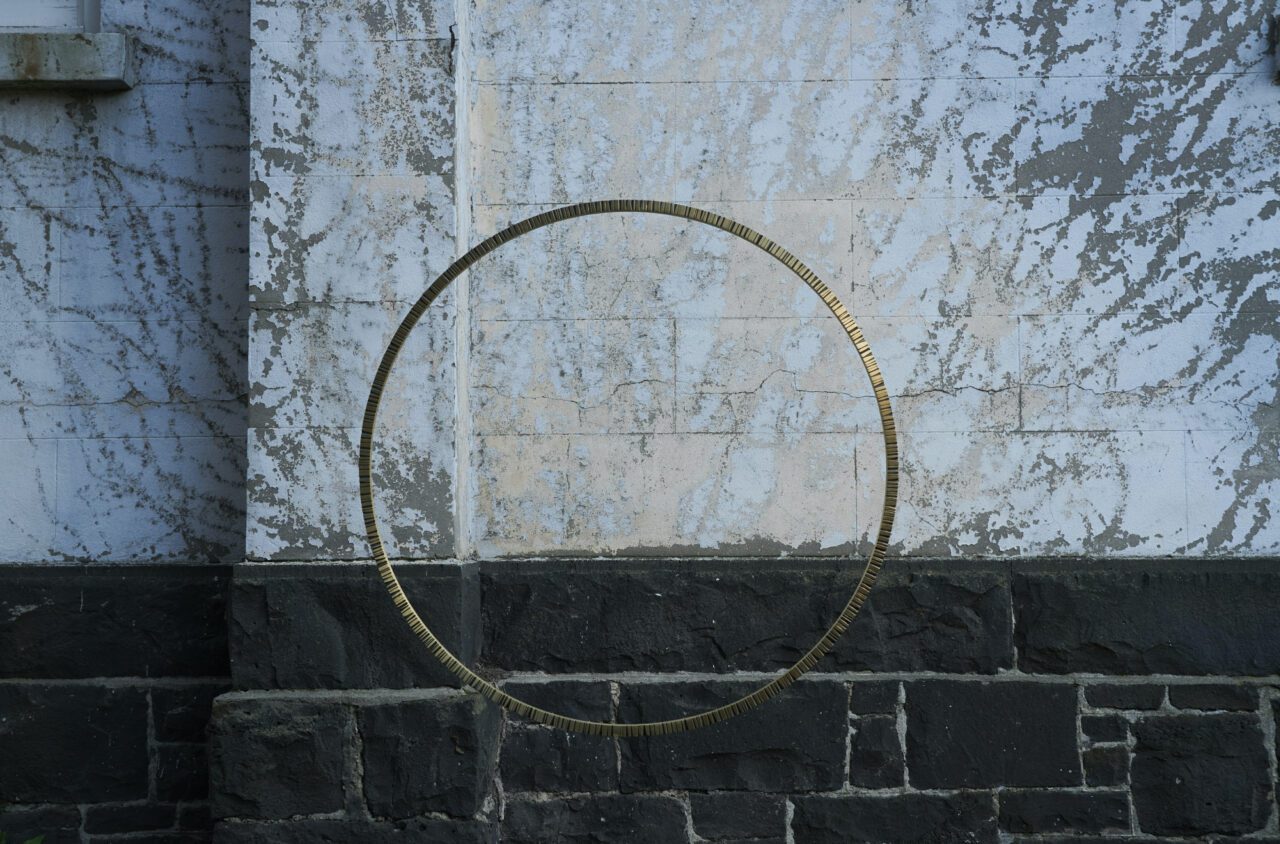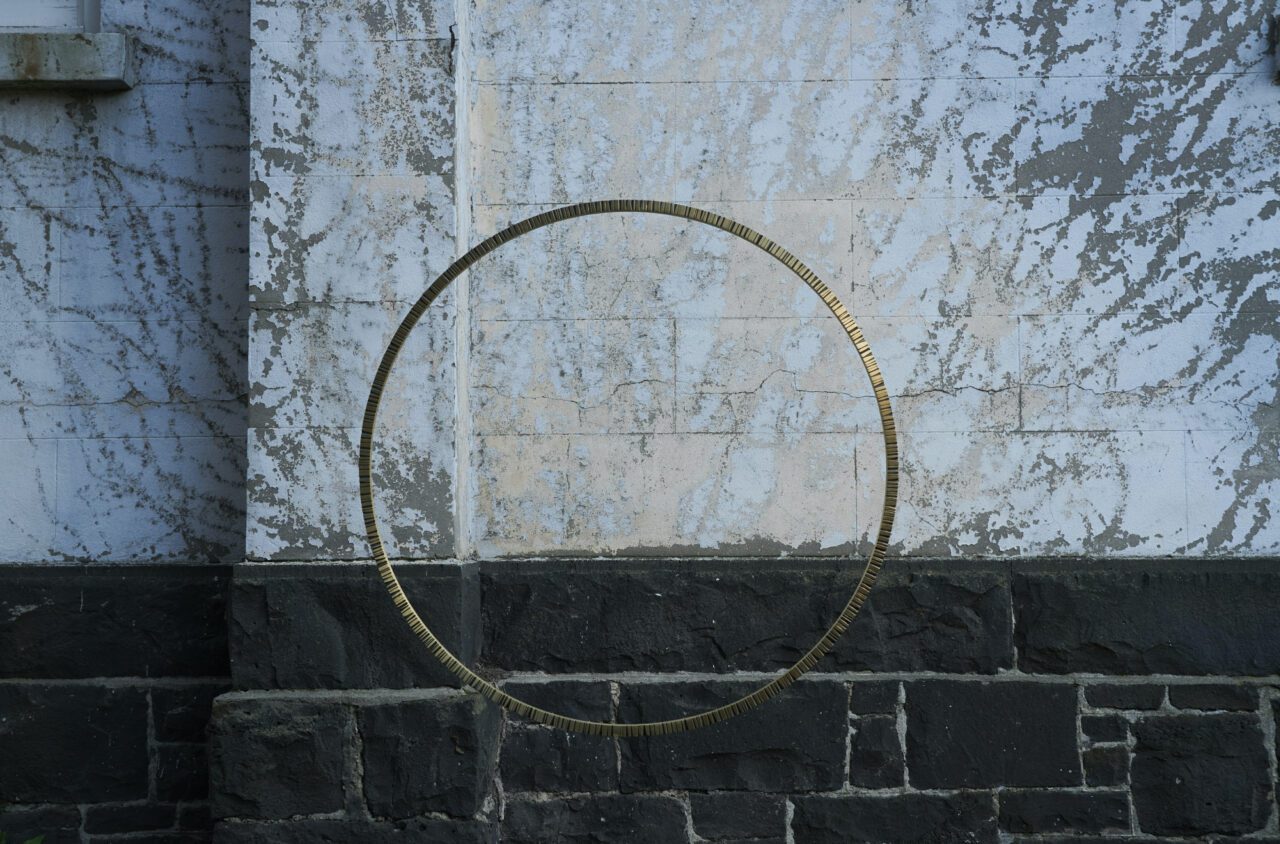 This dynamic multi-sensory exhibition, New Day by master jeweller, Katheryn Leopoldseder has been four years in the making.  Katheryn is one of the founding tenants who came to the Abbotsford Convent when it began as an arts and cultural precinct in 2004. In this exhibition, she unveils the stories gathered from more than fifteen years of arts practice.
You are one of the founding tenants that came to the Abbotsford Convent when it began its life as an arts and cultural precinct back in 2004. Can you tell us about how you have used this experience in this exhibition?
New Day reflects observations I've gathered since I began here as part of a grass roots moment, where those who fought for the Convent's rescue from private development, conceived the vision to repurpose it as an arts and cultural precinct. As first tenants, we established community together, facilitating each other's creativity, built events to draw the broader community and we uncovered stories of what the Convent had been, and dreamt of what it could be.
The exhibition pays homage to those moments and people, as well as exploring the complex history that existed when it was an active convent.
I've met women who were impacted by their time here when it was still a functioning Convent. When they return, you can see a conflict play out on their faces, as they simultaneously experience the Convent's past as perhaps a place of hardship and oppression, to what it is now, an open, creative place; repurposed for good. I wanted to honour those moments and face the idea that the Convent's present iteration exists on top of a heavy price paid by many before.
With this work so linked to the Abbotsford Convent precinct, what interests you in themes around connection, worn objects and the Convent's history?
Making the work drew an unexpected thread for me between the religious rhythms that may have been here in the past and the role of the artist to society today. Practices of contemplation, discipline, revelation, the vantage point that living on the periphery of society can give, forgoing personal comforts or ambitions to serve society. This all feels a bit like the lives of some artist today.
As for worn objects, identity, the body,  projection, marking moments or events, perceptions of value and preciousness, ritual and belonging, are all aspects that make the worn object such a deeply meaningful canvas to talk about place and identity.
Did you have a fixed idea of what you wanted from this work from the outset? Did you achieve this or has it evolved  along the way?
Both. I understood the facets of the story that I wanted to share, and the objects I would craft to convey them, but the overall vision, quite frankly, scared me. I knew it was beyond the limits of my own skill set. So, I did what I've learnt to do through previous projects, I started talking to people about it! Sharing the story drew people with support, expertise, ideas and artistic talents to build my vision with me.  For someone who usually works alone, it's a bit mysterious to me how the very process of creating New Day has come to reflect the collaborative potential of this community.
Working as a jeweller, you have worked primarily with the senses of touch and sight. How did working with sound and digital push your practice as an artist?
A challenge in sharing my work with broader audiences is that traditional gallery display of contemporary jewellery can be rather static. I really wanted to introduce dynamic and accessible ways for audiences to engage more holistically with the story behind the artworks. So, I've worked with a bunch of musicians from ANAM, actors, animators and photographers to create these digital augmentations, that I hope might prompt people to ask deeper questions. For example, why are there 111 petals in the Daisy Chain or what could it mean that the Arched Window earrings are made from salvaged materials from the site?
I've had to learn all sorts of technical things to do with computers, communication and the order in which the brain absorbs information. It's all new territory for me. Now I look at the pieces that I crafted, and their digital collaborations and I see them together as one complete artwork, revealing a three-dimensional story – while hopefully maintaining a sense of wonder and mystery too.
What was the most challenging aspect of creating this work?
Well, everything. I think the nature of making my art, is that in the quest to convey the subject as succinctly as possible, I am always doing something I've never done before. It's new techniques, new materials, problem solving new ways of displaying. There's grant writing. There is the endurance of making 111 of the same thing. There is the engineering that comes with scaling up. There's maintaining financial viability while making work that's not commercially motivated. Event management during a pandemic. There's the time it takes to form new industry connections and to establish relationships with collaborators. It's print proofs, editing, conversations with collectors, hiring wine glasses, making engagement rings and picking up your kid at 3:30pm. And then there's the hours and hours of actually handmaking the work.
I think the hardest part of that journey though, is not the doing something new, or even managing lots of moving parts. It's choosing to trust that everything you need to meet your vision will come together in time. Creating this exhibition across all the losses and postponements of the pandemic has really brought things down to one question; will I do this the anxious way, or the adventurous way?!
Use of a smartphone and headphone is part of holistically experiencing this work. What can audience expect to come away with after viewing this exhibition?
They should come away with an insight into (forgive the jewellers pun!) how precious and multifaceted the Abbotsford Convent is. A sense of what it might have meant to people of the past. An appreciation for the efforts put into rescuing it, and a celebration of what it means to people today.
And I think there's a sub text here too, about the purpose and value of the artist to society in these times and the narrative potential of contemporary jewellery too.
New Day  at Abbotsford Convent
16 March to 3 April
Discover more